Identifying file sizes
Files that are uploaded to B2 are stored and charged in bytes.
On Windows, right click on the file you'd like to see the size of and select 'Properties'. On the 'General' tab, the underlined size below is how B2 stores and charges for the file.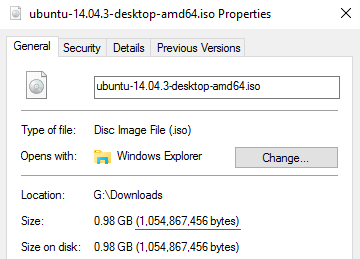 On the Mac platform, after Mac OS 10.6 the number listed in Get Info is also bytes.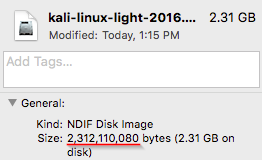 On Linux, file sizes are reported in bytes also:

Duplicate files and Versions
Duplicate files and old versions of an updated file are stored in B2 will be charged for.