How To Add ACH Payment for Groups
Some companies prefer to pay for their Backblaze service by using ACH to transfer funds directly from their US bank accounts. Setting up ACH can be done only after the group is created. The first step is to create a group (please see this KB article on creating groups).

From the Group Management page: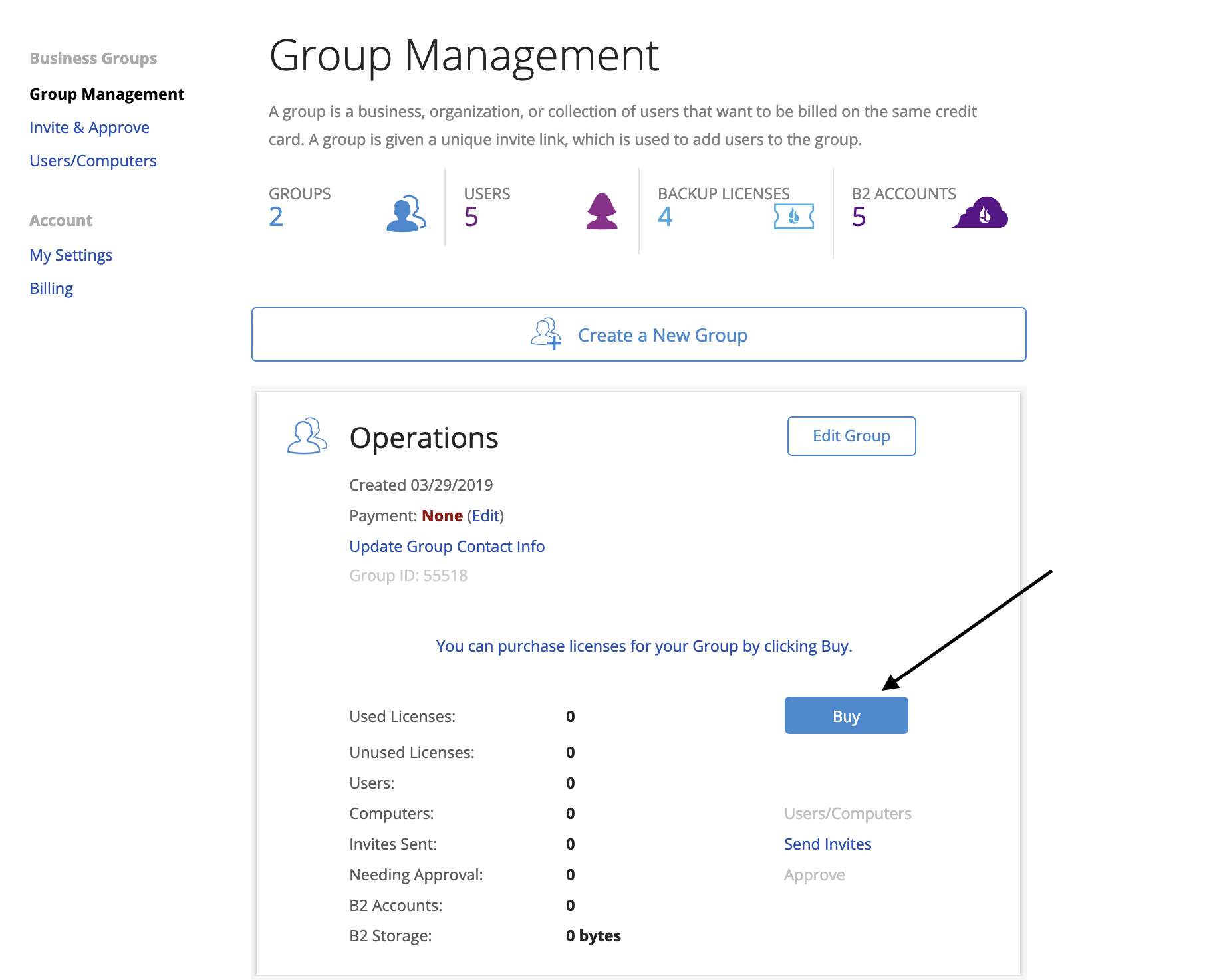 Click on the buy button to set up ACH billing.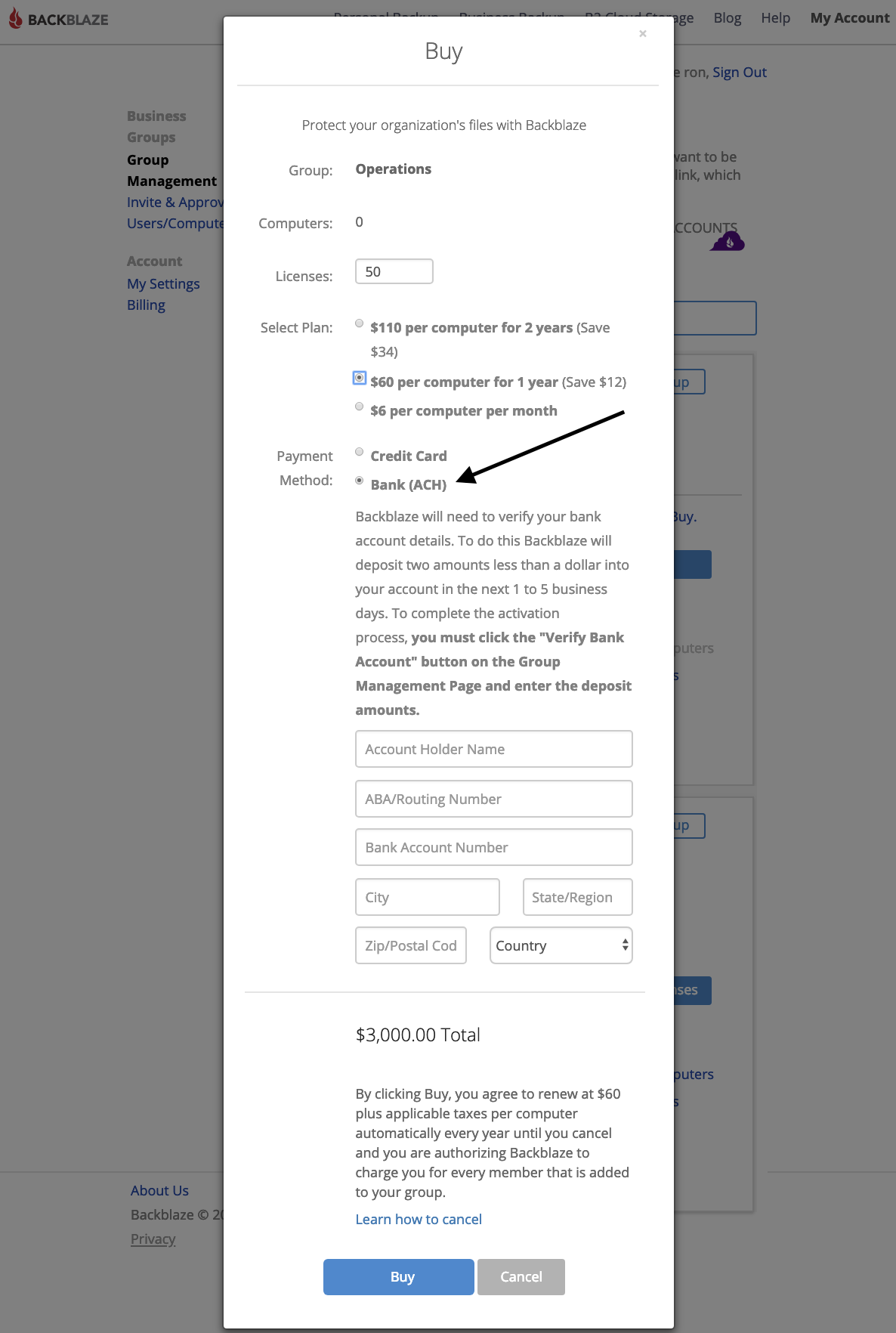 Enter the bank account information, including the account holder's name, the bank routing number, the bank account number, city, state, zip code, and country on this screen, and when finished, click the Buy button.
When moving monies directly from account to account, Backblaze uses a variant of two-factor authentication. Rather than sending a text to a mobile phone, Backblaze will, over the next 1-5 days, make two small deposits into that account as Backblaze Verification. These amounts must be verified via the Verify Bank Account button which appears in the group on the Group Management Page.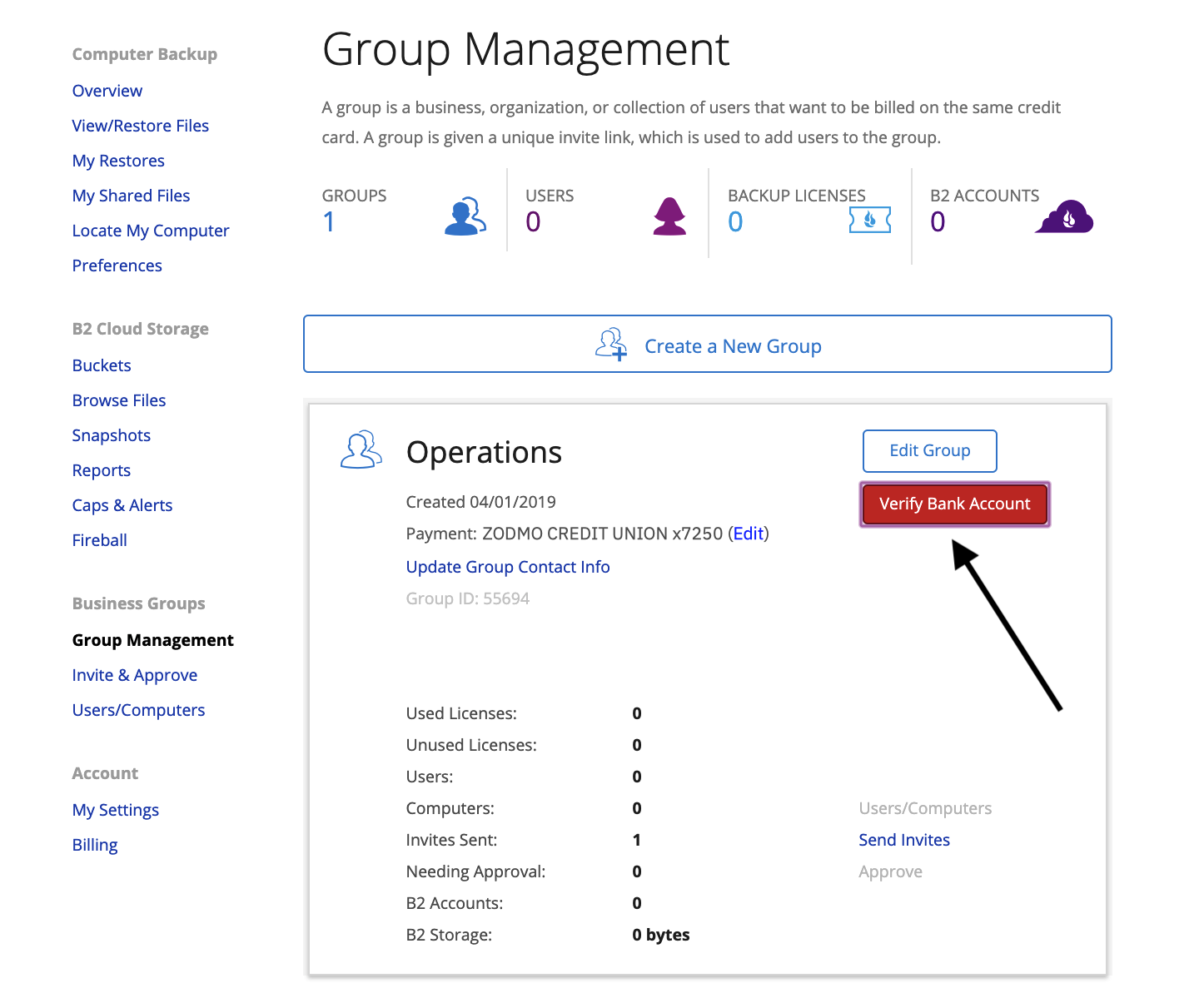 Clicking this button brings up this verification box: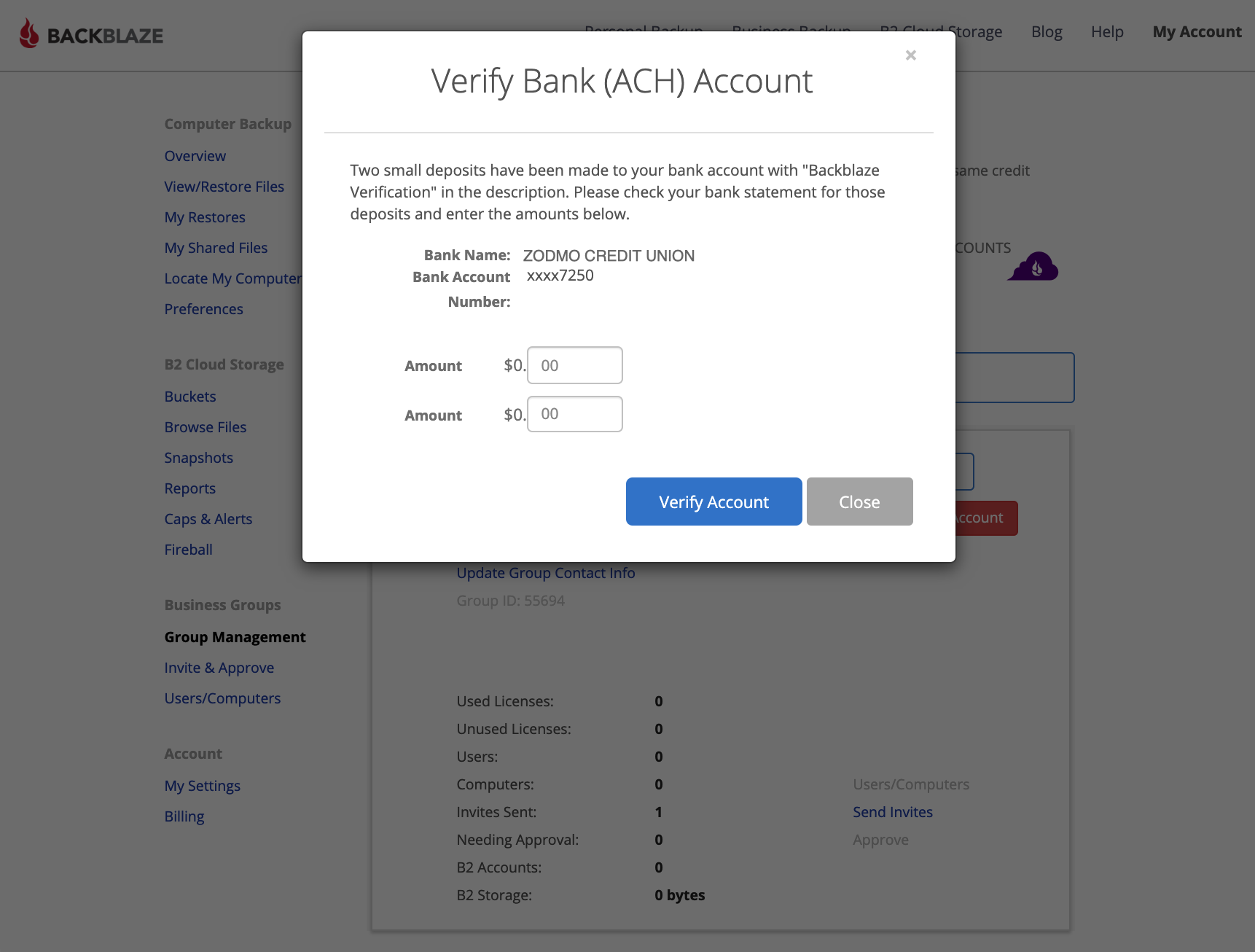 Once the transactions post in the ACH account, enter the amounts in these boxes to complete the ACH signup. The account will now bill directly.