When you create a replication rule it will automatically continue to replicate whenever new files are added to the source bucket. To stop the recurring replication, you will need to stop the rule itself.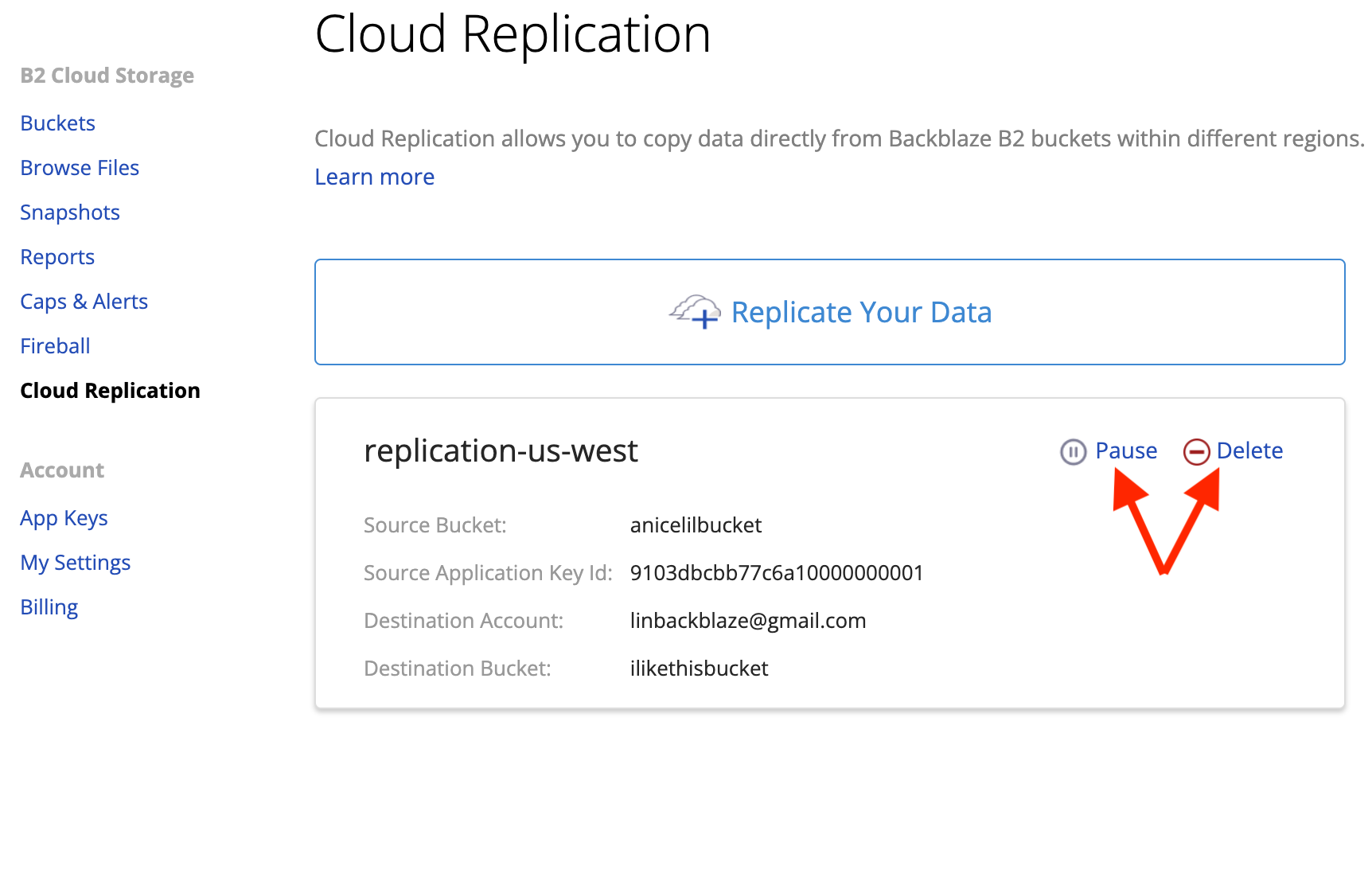 When looking at the replication rule you have created on the Cloud Replication page you will notice the options to either "Pause" or "Delete" the rule. Both options will stop replication from occurring, but they differ slightly in functionality.
Pausing a Replication Rule:
Pausing the rule will stop the replication, but will keep the rule you created. Pausing the rule will also allow you to resume replicating files at any time from the point at which you had paused the rule without your files needing to be re-evaluated.
Deleting a Replication Rule:
Deleting the rule will also stop the replication rule, and is a good option if you do not intend to replicate to the destination bucket any longer. If you delete the rule, you must recreate the entire rule again.
Please note: Deleting a replication rule will not remove any of the data from the source bucket, or any of the data that has already been replicated to the destination bucket. Any data you wish to be removed from the source or destination buckets would need to be done manually. Please see our guide on how to delete files in buckets, or entire buckets.
For more information about Cloud Replication see here.
For further assistance with Cloud Replication please email support at B2Feedback@backblaze.com