If a file or drive in your backup has not backed up in more than 30 days, or was removed from your computer longer than 30 days ago, and your computer is actively backing up you will not see them in the default view of your "View/Restore Files" page.
However, with Extended Version History, this data would still be available, though you will need to roll back time to access it. To do that, do the following:
1. Sign in to your backblaze.com account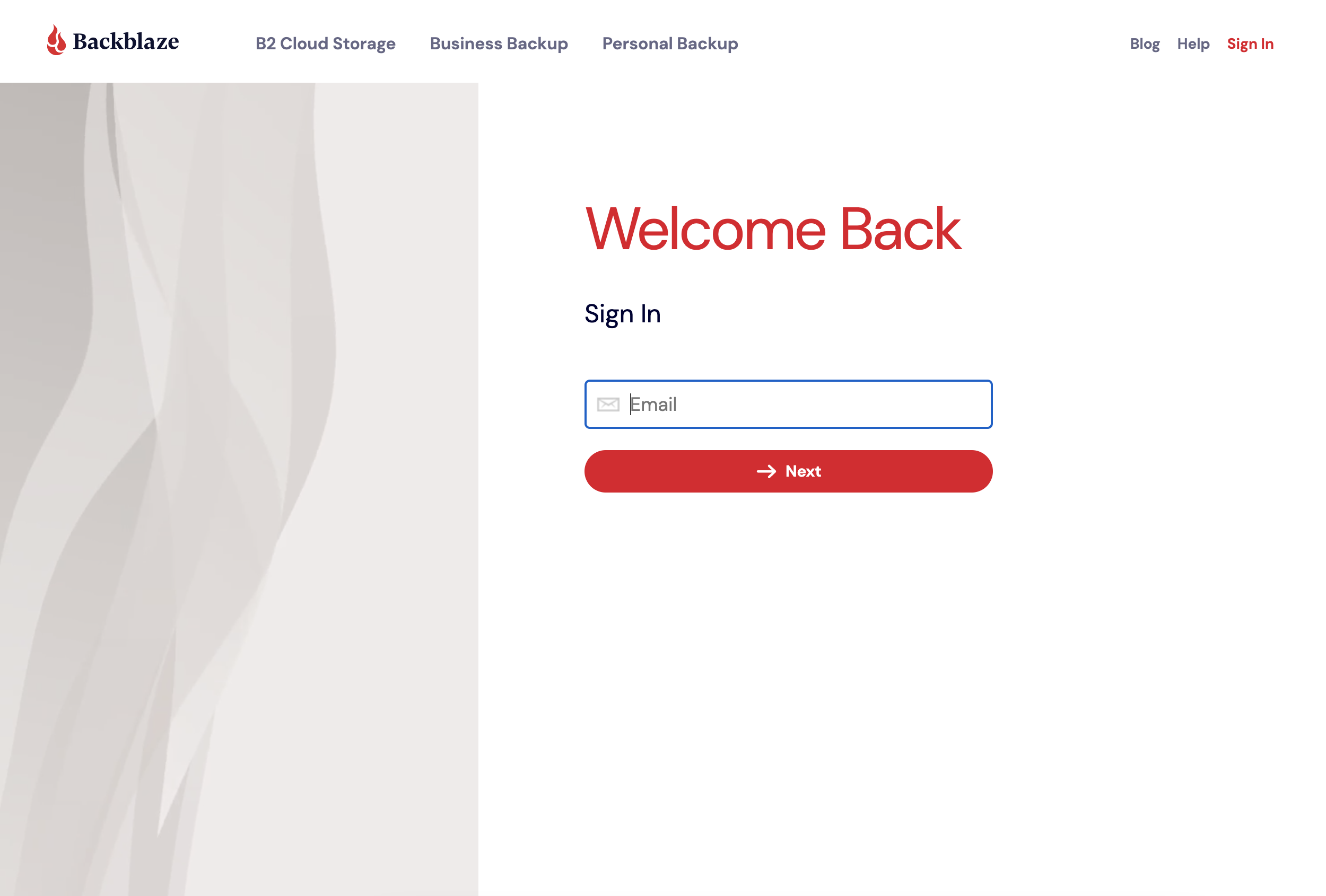 2. Once logged in, navigate to the "View/Restore Files" page of your account, by selecting the link from the left-hand side of the page, or clicking the "Restore" button next to the name of the backup you want to restore.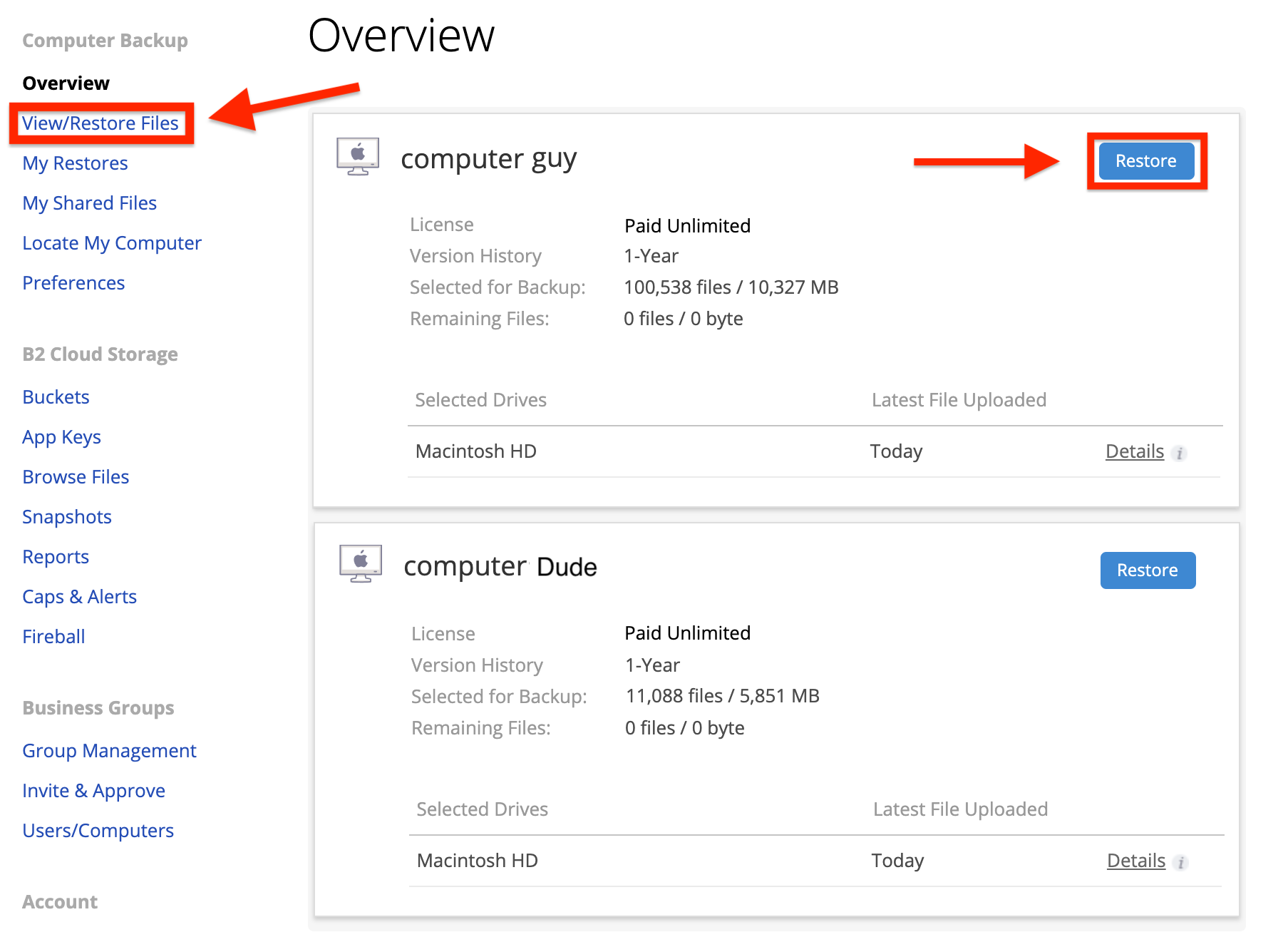 3. To change the time frame of the files shown to an earlier date, click the box after "to" as shown below. Make sure you leave the box after "Files uploaded from:" as "Beginning of Backup".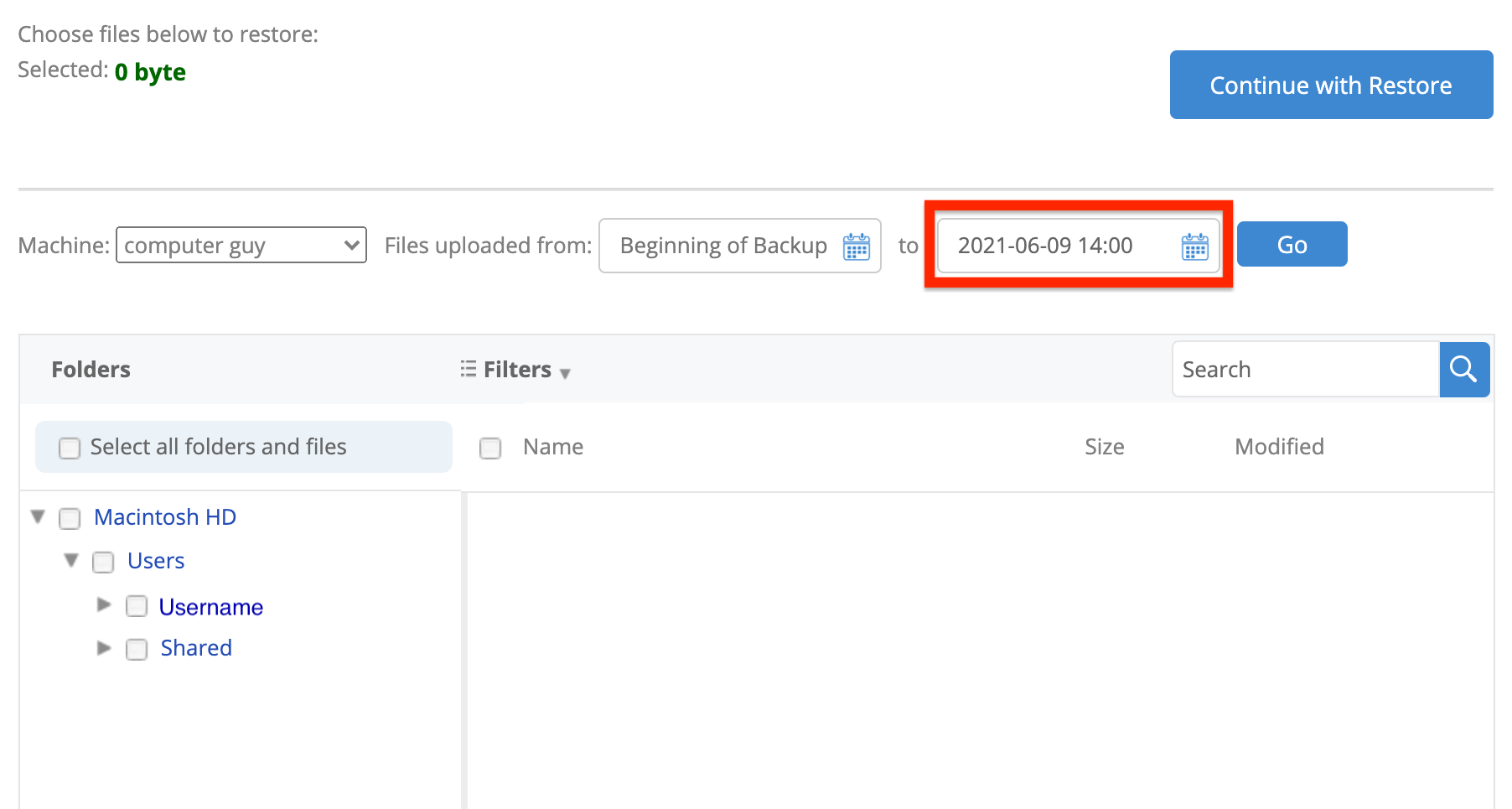 4. Select the month, day, and year you wish to access files from. Users with One Year Version History will be able to roll back a year from the current date, users with Forever Version History will be able to roll back time to when they first enabled the Version History upgrade. After your date has been selected, click the button labelled "Go".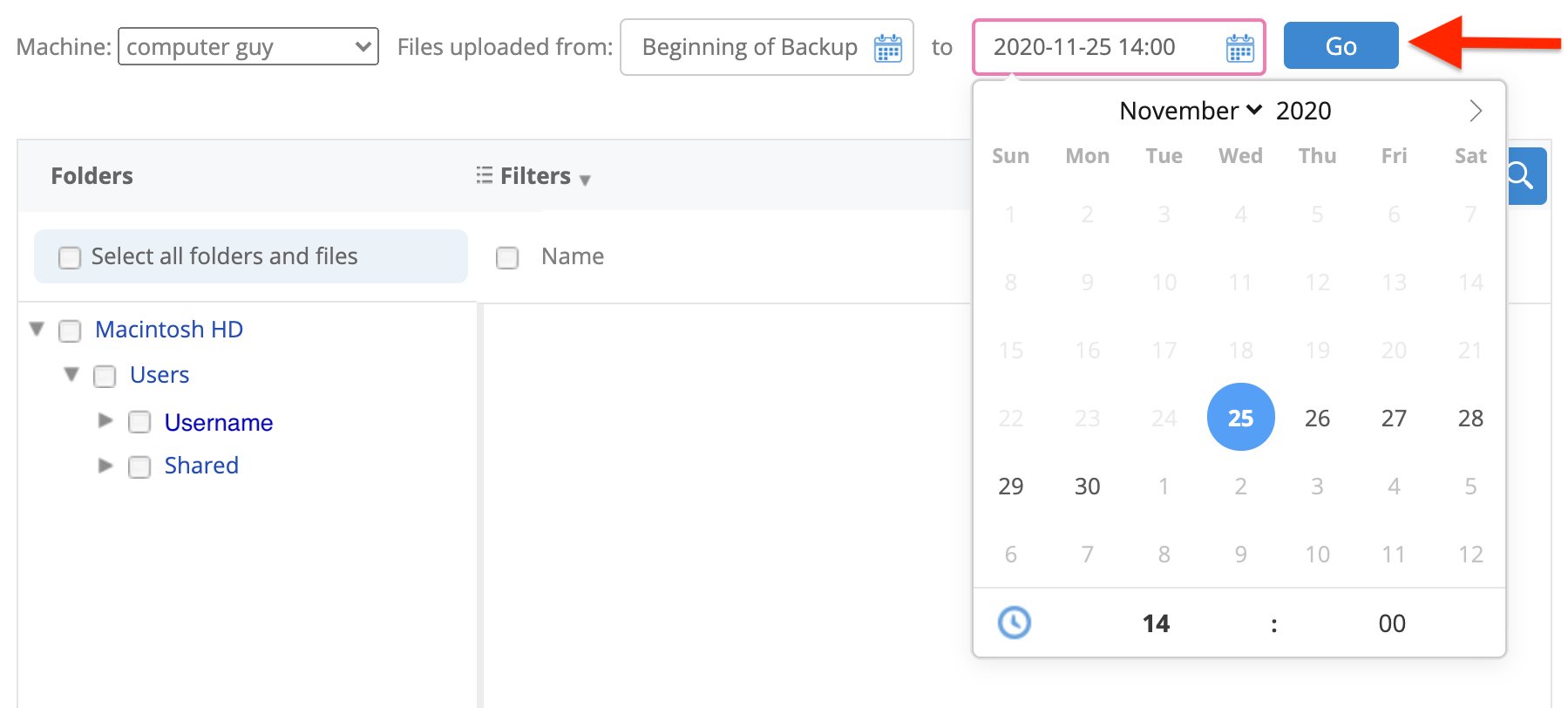 5. You will then see all files from the selected date displayed as shown below. Select the files you want to retrieve, select your restore method from the top of the "View/Restore files" page (either .zip download or USB restore drive) and click "Continue with Restore".