EditShare FLOW is a media asset management (MAM) solution that simplifies media sharing and collaboration with easy-to-use tools to manage media acquisition, assembly, and delivery beyond the confines of the facility, bridging on-site storage and archives on Backblaze B2.
The integration of B2 with Editshare FLOW helps customers in the M&E space to lay out their workflow and store their content onto B2. Editshare Flow can be used only to archive and restore.
Step 1: Set up your Backblaze account (this step is only necessary if you do not have a B2 account set up)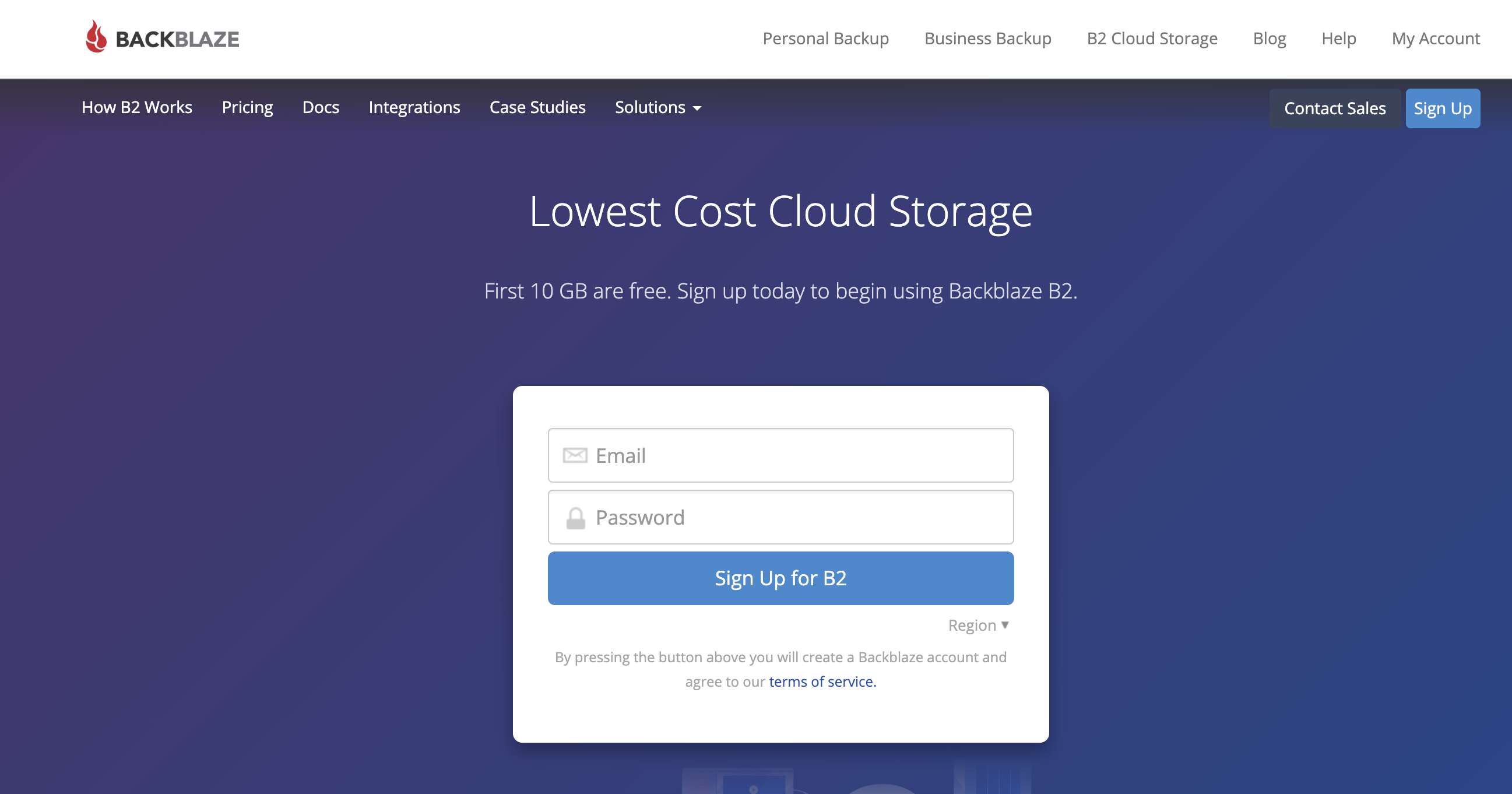 Enter your email address and password to create your Backblaze account.

Follow the prompts to log in to your new account.

Upon logging into your account, you will be prompted to go to My Settings to set up a phone number for your account. The mobile phone number you enter MUST be able to receive SMS messages.

Once in the My Settings area, you'll need to enter your Backblaze account password and the mobile phone number (remember - it must support SMS messages!). Then, click Send Code. Once you receive the code on your mobile phone, type it into the verification field and click to Verify.
Step 2: Retrieve the Application Key and Key ID
You can now retrieve your Application Key and Key ID. You will need these to add your storage as B2 in Editshare Flow.
Click the App Keys link in the left-hand column.

On the App Keys page, click the Add a New Application Key button to create your key and key id.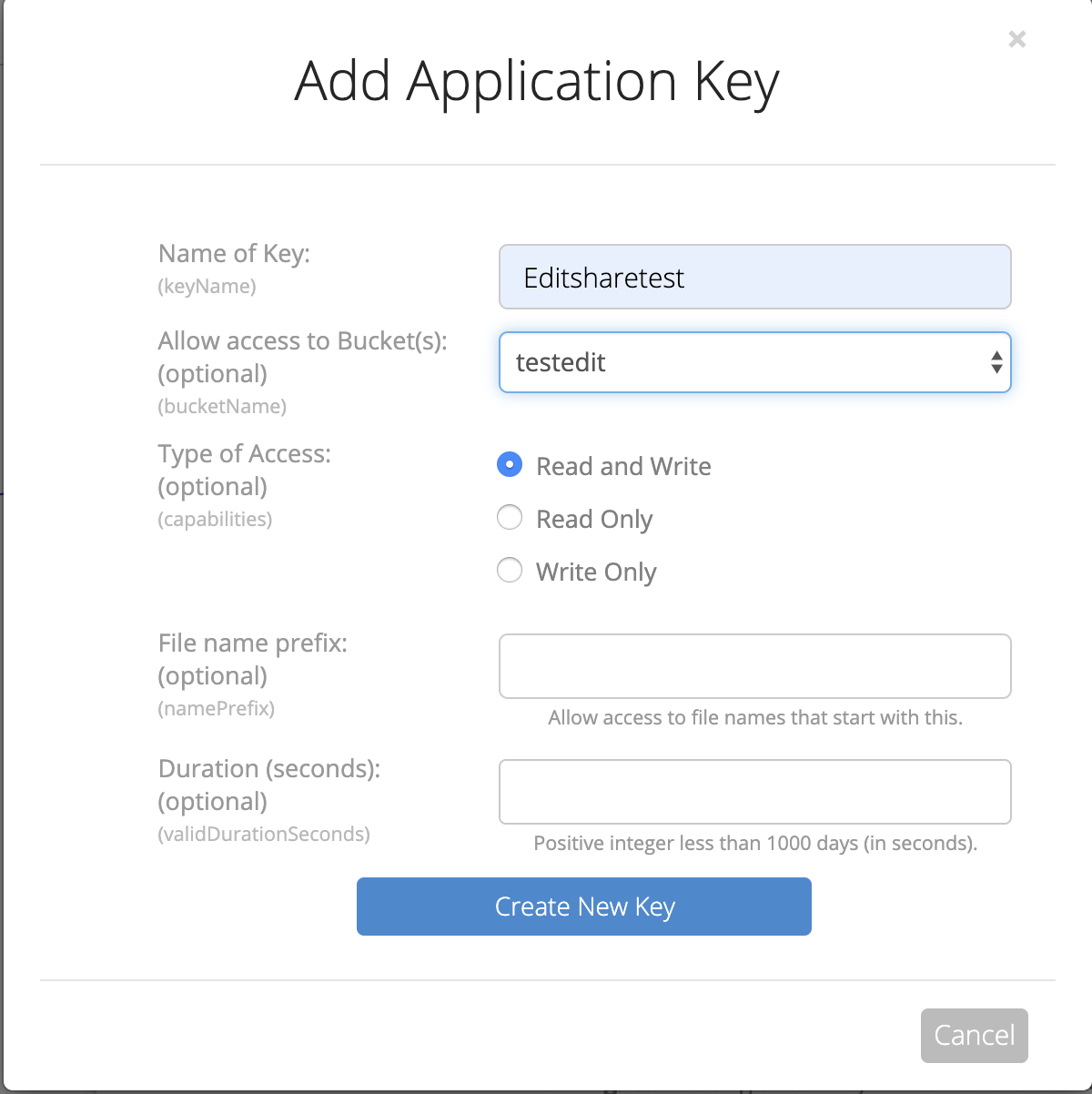 Make sure you copy down your App Key and Key ID for use later to connect Editshare Flow.
Step 3: Create a Bucket in B2
You have the choice to create a designated bucket in B2 so that this bucket can be linked as the storage bucket when you add storage as B2 in Editshare Flow, or use an existing bucket that's already on your account.
To create a new bucket, click the Buckets link in the left-hand column on your account.
Then click the Create a Bucket button on the Buckets page.
Step 4: Download and Configure EditShare FLOW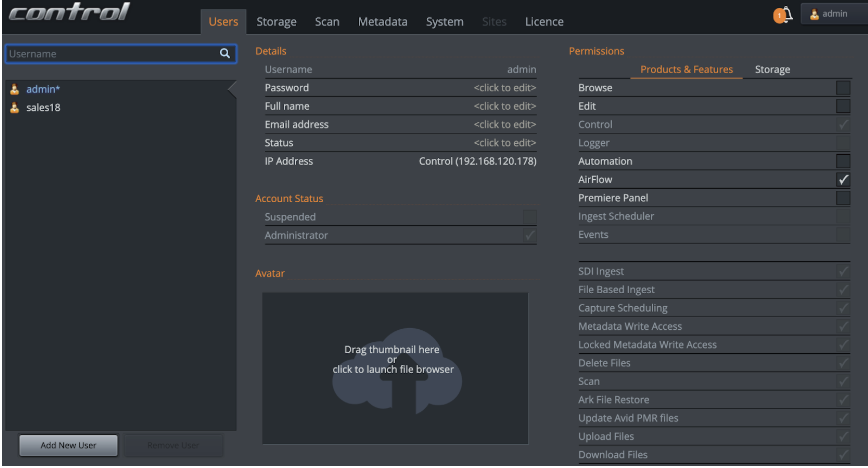 If you haven't done so already, add new users who you would like to have access to the assets stored in B2.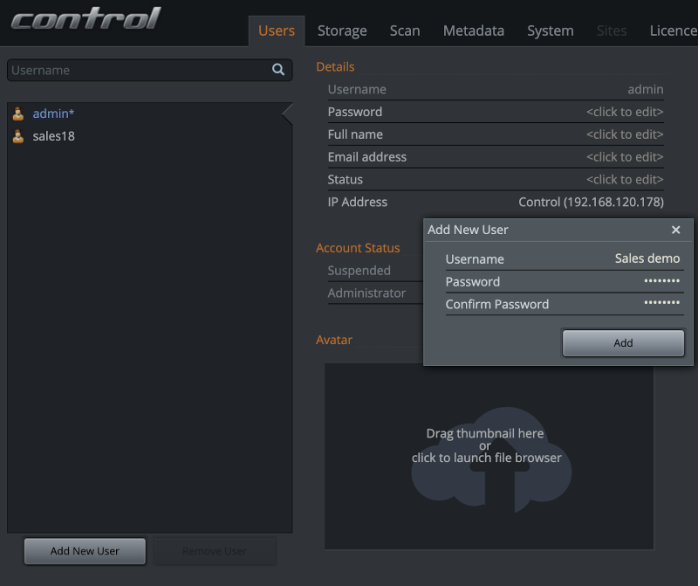 Step 5: Add B2 as storage service in EditShare FLOW
Click on the Storage tab and select the Manage sub-tab.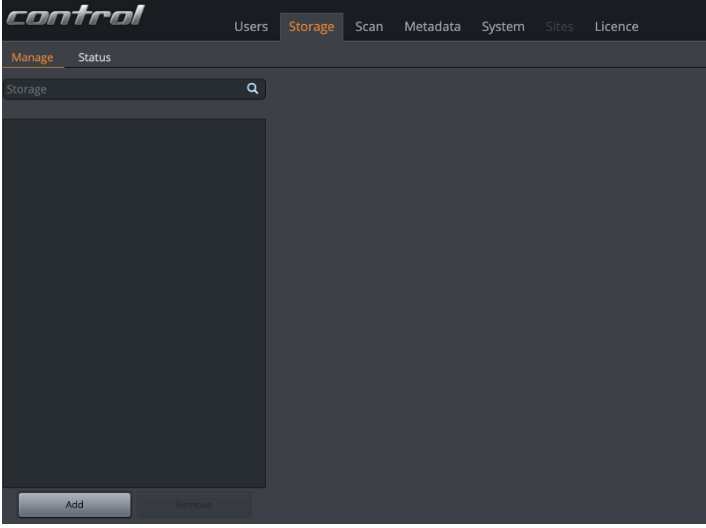 In the Manage tab, click the Add button. From the "Type" dropdown, select Backblaze as the storage type.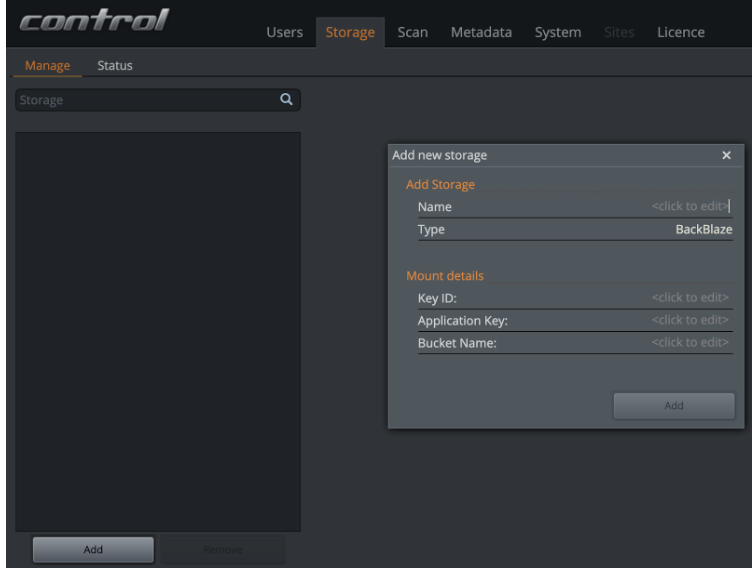 Now provide the Application Key, Key ID, and Bucket Name.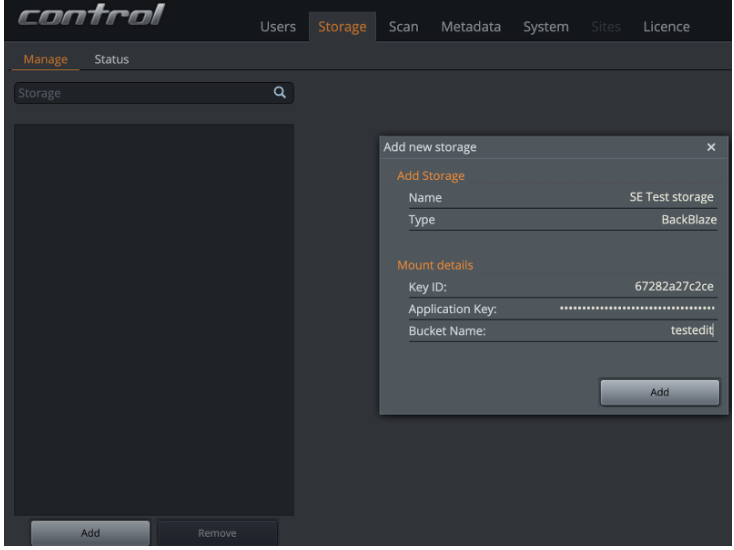 This will add Backblaze B2 as your storage.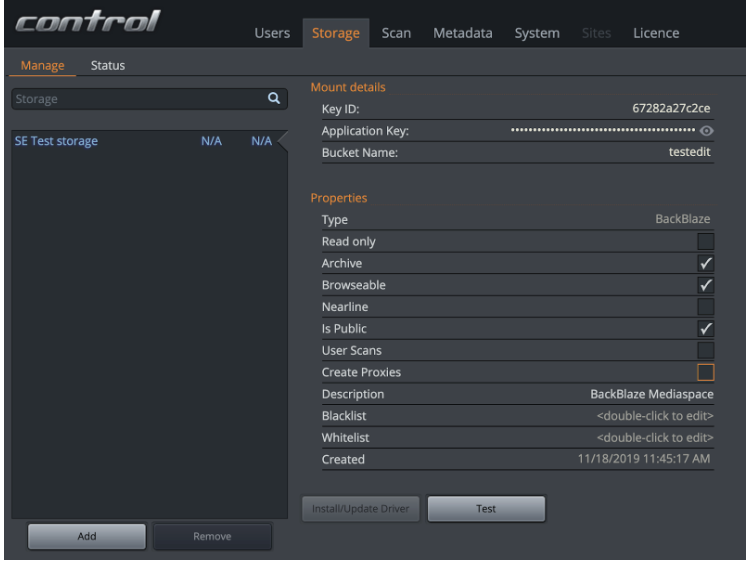 Now that B2 has been added as storage in FLOW, you have the option to archive any content you wish to B2. FLOW + B2 also lets you access your content whenever required and restore it. You can work with the content, modify, and archive it back to Backblaze B2.
If you haven't done so already, add the primary storage that has your local assets.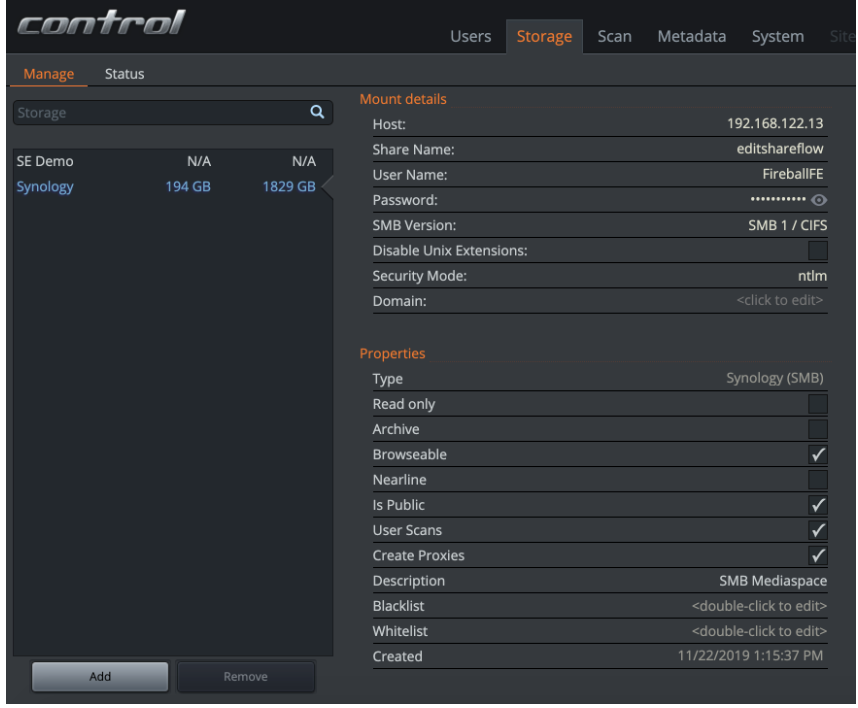 After the local storage has been added, click on the Scan tab on the top. Then click the New Job button.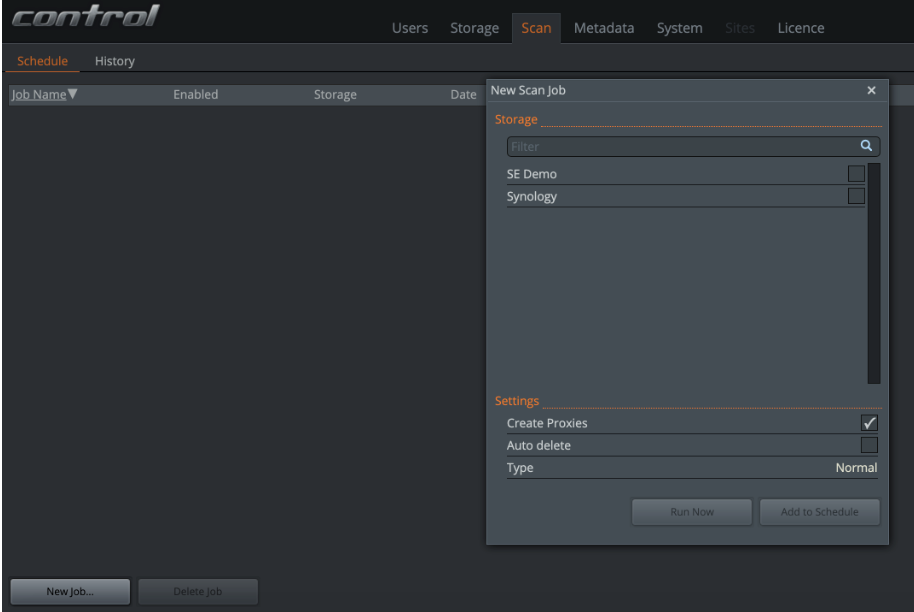 Select the primary storage and click Run Now. In this example, we've used a Synology NAS.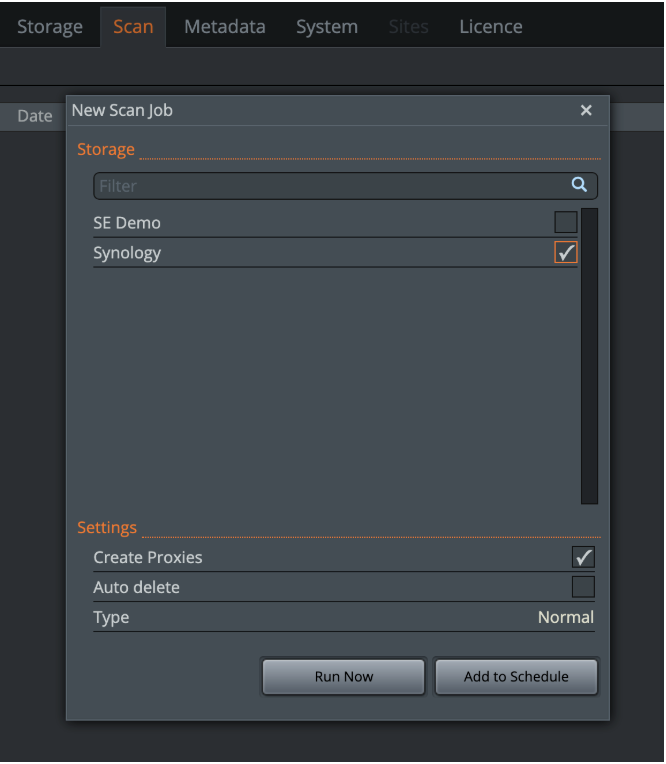 This will create proxies for the assets in your local storage and add metadata.
Now you'll need to download FLOW Story. You can do this by logging in with your credentials which you used for FLOW Control.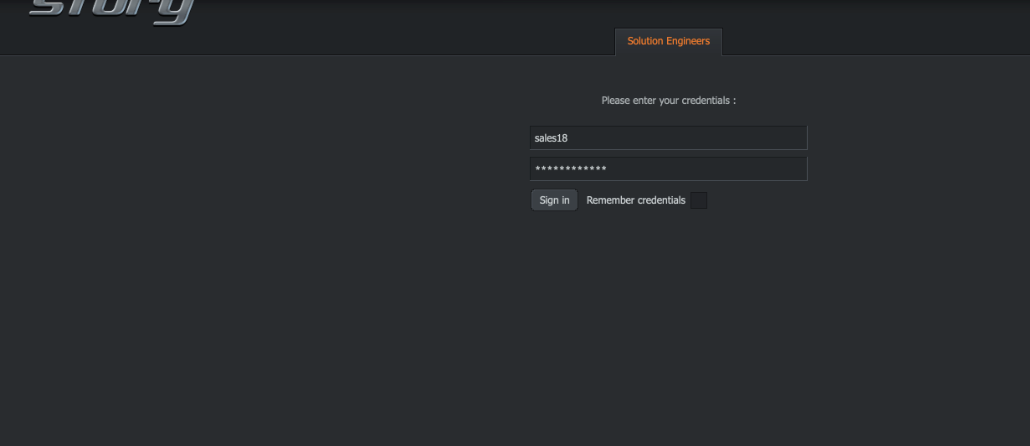 In FLOW Story, create a new project and open it. In the Storage window, you will see both your local storage and B2.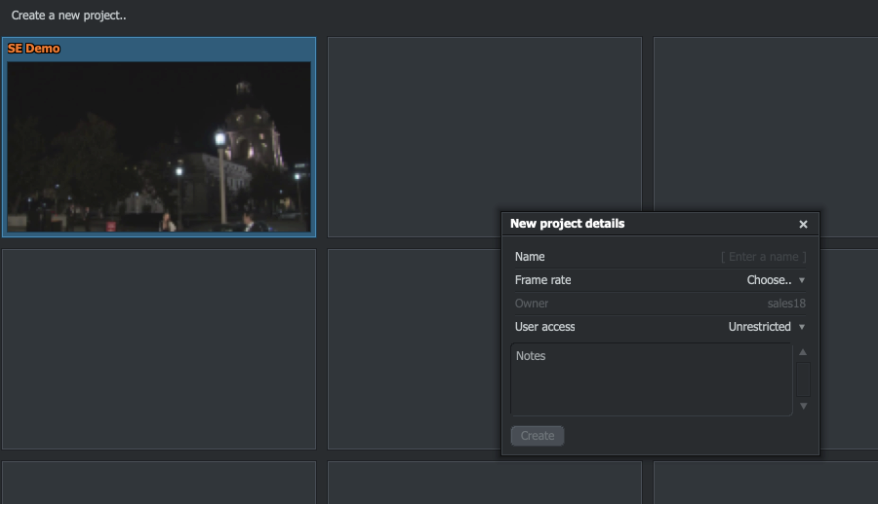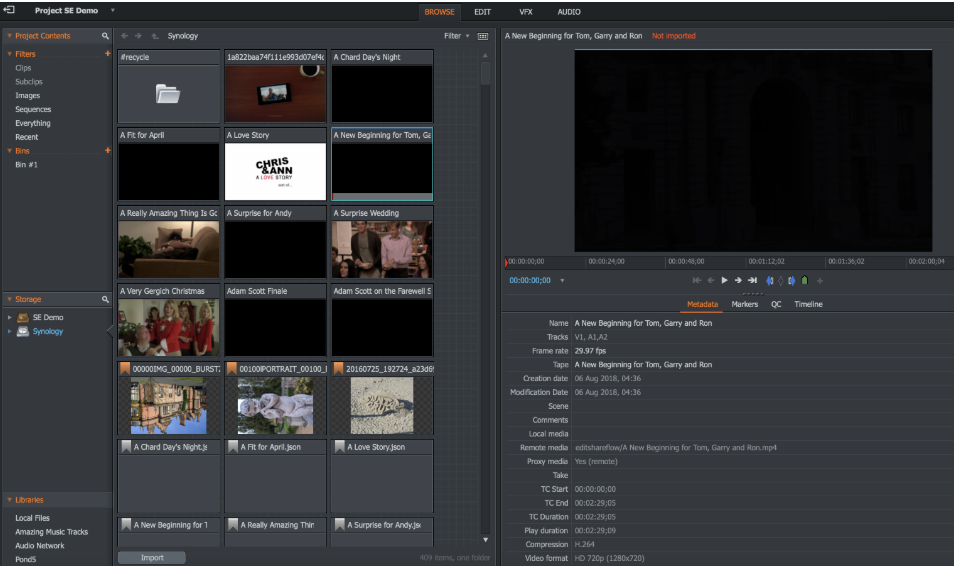 Select the primary storage (Synology in this case), left-click on the video clip, and in the Media selection choose Archive..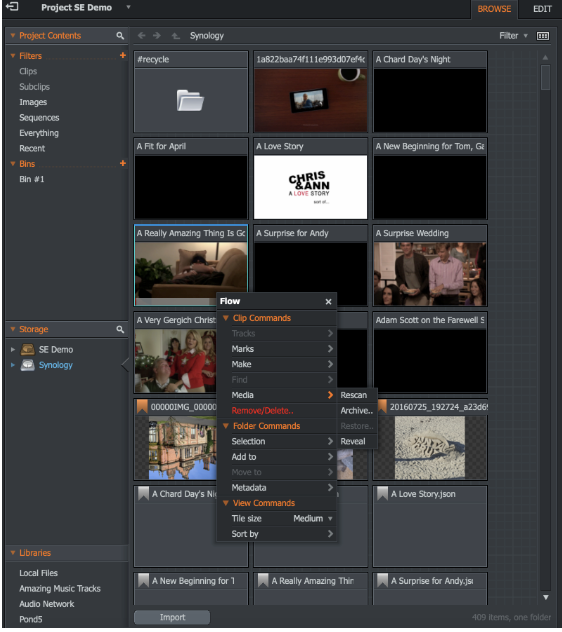 This will archive your asset to the cloud, freeing up valuable space on your local storage. If you ever want to restore your asset to your local storage you can do so by following the same method, but choosing "Restore..." in the Media selection.