Backblaze Support agents may request a System Information report in order to troubleshoot the issues you're encountering.
A system report contains the technical specifications of your computer which will help in diagnosing what may be causing the error you're experiencing.
1. Click on the Start Menu and type "Run" and press the Enter key.
2. In the Run application window, type "msinfo32" and press the Enter key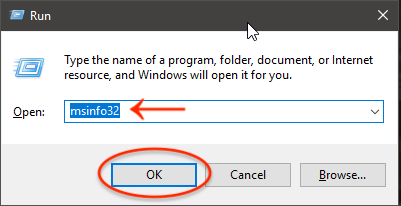 3. Select "File" in the System Information window followed by "Export"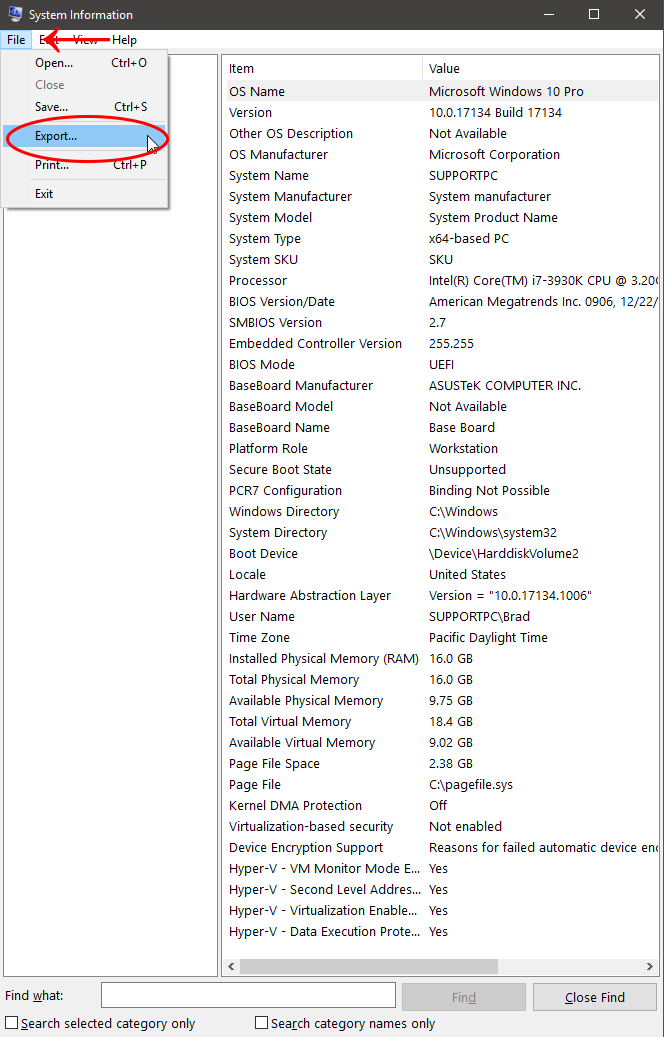 4. Save the file as "SystemInfo.txt" and attach the file to your reply to this ticket.
Please attach the "SystemInfo.txt" file to your reply to the support ticket to assist the support agent handling your case.