A snapshot bucket will continue to show in the Browse Files area, even after you delete your snapshot. This is not a visual error. You will continue to see a listing for a snapshot with no contents in it.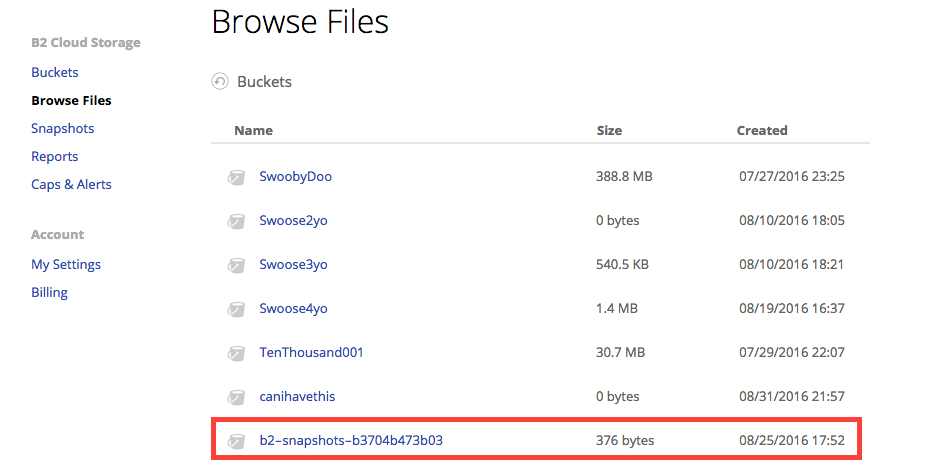 The b2 snapshot bucket is a special "read only" bucket that Backblaze uses for any snapshots you have ordered. You will not be able to delete it or write to it directly. It is solely used for snapshots. We show it on the B2 Browse Files page to give another link to the Snapshot page and to also show its usage. Future snapshots you create will use this same bucket.
Once you have created one snapshot, then the snapshot bucket will always exist even if the snapshot(s) it contains are deleted at some point. The bucket will never disappear from your Bucket listings.