In some cases, the default Mac unzip utility may fail while unzipping your restore. In these cases we recommend using an alternative unzipping tool, like BetterZip.
BetterZip is a well known zip utility from MacItBetter.com, and can be downloaded from here. It will show a list of available downloads, with the top being the most recent for most current macOS versions. Older versions of macOS have separate listings below that. BetterZip provides a free 30 day trial, and can still be used for basic zipping or unzipping functions after that trial expires.
Once downloaded, unzip the download and open the BetterZip application. It will open a Welcome screen, similar to the one shown below.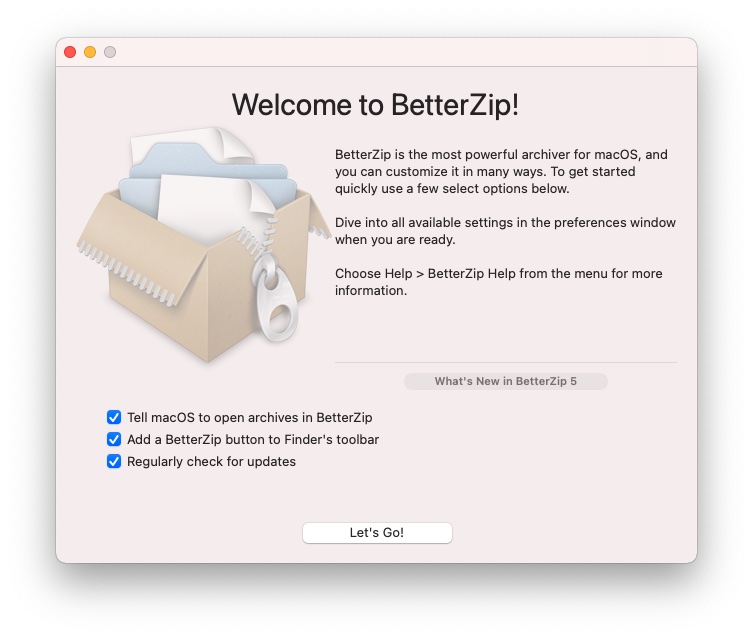 If you leave all options checked, you will be able to double click on the ZIP restore to open it in BetterZip and click the Extract button at the top of the window to unzip it. This should replace the ZIP restore in the location you downloaded it to with a folder that has your restored files inside.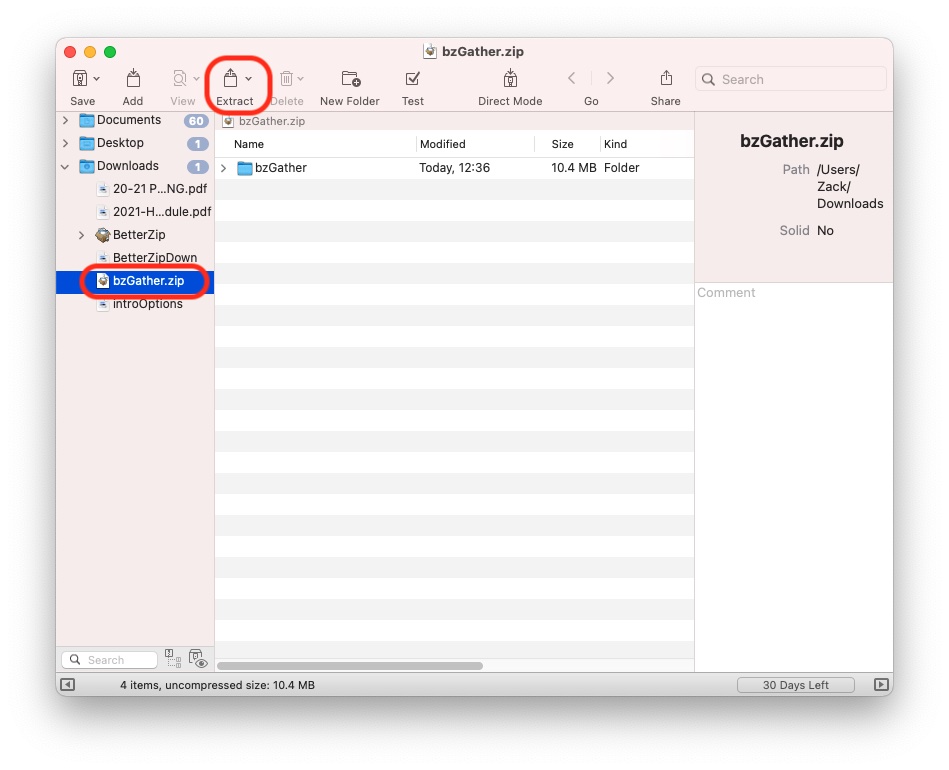 Alternatively, you can also right click (or hold the Control key and click) on your ZIP restore and select the BetterZip option at the bottom. The first option when selecting that menu should be to extract the ZIP in its current folder. You can choose other locations to unzip if you wish.