What is a Backup Credit?
A Backup Credit is one-month of Backblaze Computer Backup service.
What is a Credit Worth?
Credits have no cash value, and are worth 1 month of backup. Credits are non-transferable.  
How are Credits Applied?
Credits are applied automatically upon your next eligible renewal.
Where are Credits Tracked?
After purchasing an Extension it will appear on your Backblaze billing page. To visit your Account Billing page (sign in with your Backblaze credentials and you will be taken to the Billing section). The Extensions will appear under the "Transactions" section.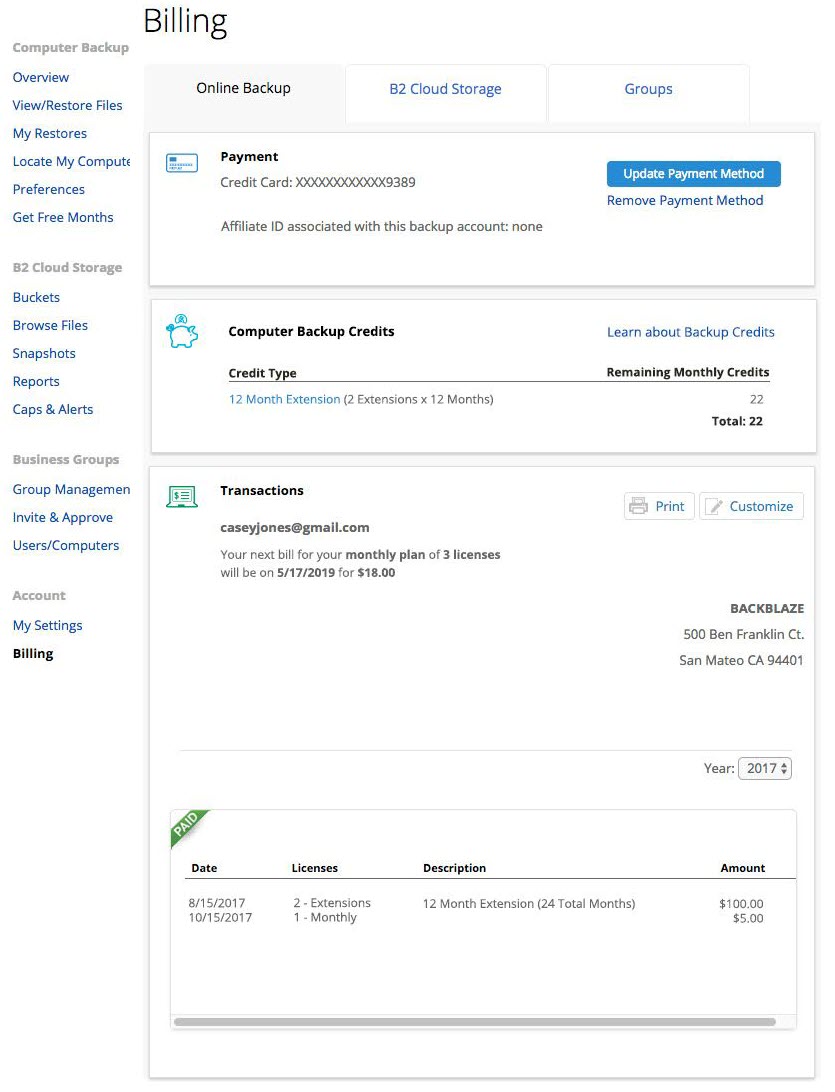 If you are a Groups user, please navigate to the Groups tab to see your Extension information.